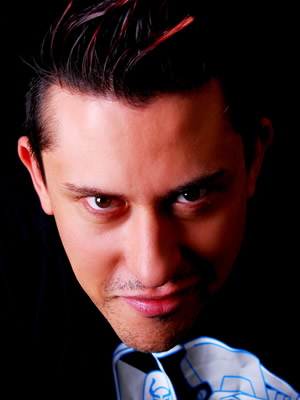 Toby Royce
Colourist, Editor, Motion Graphics
Sydney
BIO
Beginning my career in the Australian TV & Advertising industry in 1995 as an on air tape operator at Network 10 Sydney, I have spent over 20 years moving through many facets of post-production & broadcast design, creating visual communications for major clients.
Working from 1996 till 2004  on a wide range of projects, including commercials, music videos, short films, documentaries, promos & series.
Notable projects were Two Channel 9 documentaries for Ray Martin: 'The Last Anzac' & 'Bronte's Story'. Also National Geographic channel's series 'Video Postcards Africa'. 2002 saw me working as Assistant Editor on Season 4 of 'Farscape'.
The following year after completing work on the Sunday eviction shows of 'Big Brother Season 3', I became the segment editor on the '2003 Aria Awards' & had a short stint as an assistant editor on 'Lord of the Rings – Return of the King'.
In the years from 2004 till 2009 I held the role of Senior Editor at Clemenger BBDO Sydney, & from 2009 to 2016 I moved up to Senior Online Editor.
While at  Clemenger BBDO I have been involved in creating  commercials, advertising materials & content for numerous high profile clients including 'Virgin', 'Hungry Jack's', 'Smiths' & 'Mitsubishi'.
From food retouching & broadcast design to award entries & animatic executions, thanks to my time in this fast paced environment I have developed a solid workflow in all areas of video post-production.
In 2013 I began my own creative agency: 'Matrix Creative', specializing in  corporates, commercials & online marketing materials for clients like 'Cafe Del Mar', 'Toni & Guy', 'Outix', 'Atelier Creative Media', 'HSU Events', 'Central Station Records', & 'Genesis Industries'.
Matrix Creative also produces the Audio/Visual content for major music events & delivers premium visual experiences for audiences in many of the city's nightclub venues as well as events at Sydney's best known venues including the 'Hordern Pavilion', 'Acer Arena' & 'Homebush Exhibition Halls' including 'Knockout Circuz' which had 18,000 patrons.
Branching into 3d Graphic design, at every opportunity, I relish the challenge to deliver eye catching 3d based visual executions to raise the profile of my clients in the competitive marketplace.
Enjoying the challenge of problem solving, I am a quick thinker & do my best work under pressure.