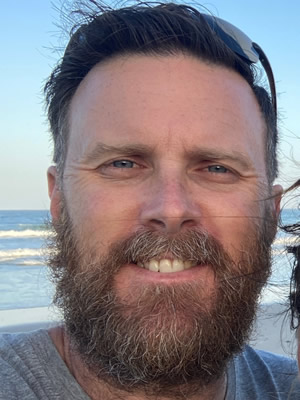 Steve Nossiter
Audio Engineer, Sound Recordist
Brisbane / Gold Coast
BIO
Whether it's a single-person interview or a bunch of characters moving about on set, I'll capture clean, clear, and most importantly, beautifully useable sound.
11 years of Location Recording and boom swinging experience as well as other production roles such as Data Wrangler and Assistant Editor allow me a unique front and back end understanding of your production.
I've worked with top-end talents such as Chris Hemsworth, Paul Hogan, Delvine Delaney, Elsa Pataky, Martin Sacks, Natalie Bassingthwaite, Lisa Kay, Tom Gleeson, Ashley Lyons, and many more.
I've worked for Netflix, ABC, NBC, as well as many independent films, TV series, Commercials, and Digital projects.
I'm accustomed to working on very small and very large sets and have developed an easygoing, "can do" attitude to whatever comes our way.