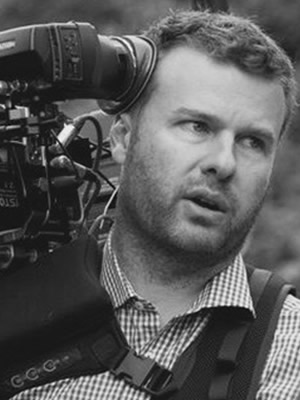 Robb Shaw-Velzen ACS
Camera Department, Camera Operator, DOP
Canberra
BIO
Robb has an international film and television career spanning 30 years. He has won 14 Australian Cinematographers Society Awards, including 5 Gold NSW/ACT Awards, and was the recipient of a prestigious Golden Tripod at the 2009 National Awards for Cinematography.
His credits include:
– DOP on the Sci Fi feature BLUE WORLD ORDER (2017) and the anthology feature LOCKS OF LOVE (2014)
– Additional Camera Main Unit and BTS DOP on Foxtel's SECRET CITY series 1 (2015)
– DOP on HBO's THE MAKING OF THE PACIFIC (2010)
Robb has shot for all Australia's TV networks and numerous international news agencies. He has travelled the world working on Dateline documentaries in Bosnia; Survivor Palau; Good Morning Britain and HBO's The Pacific.
He was awarded Best Director and Best Cinematography for the short PAST IMPERFECT in the 2015 Canberra Short Film Festival, Canberra Film Category. The film has gone on to screen at the Byron Bay International Film Festival, Canberra International Film Festival, New York Mental Health Film Festival and LA Flicks4Change Film Festival.
After 13 years as President of the Australian Cinematographers Society ACT Branch, Robb is now the ACT Treasurer, and is the youngest person ever to be honoured with Australian Cinematographers Society Life Membership in recognition of his services to the Society.