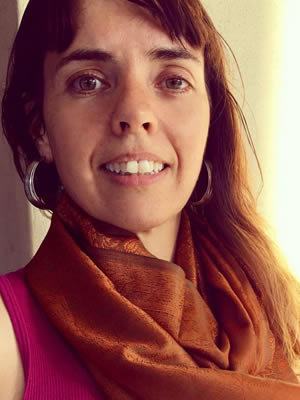 Michelle Cotterill
Producer, Production Co-ordinator, Production Manager
Sydney
BIO
Michelle's career has spanned over 17 years in the television, post-production and digital industries. During this time she has donned a number of production hats to carve her way as a producer. This experience has given her a deep understanding of the whole production work flow, lending her to be an adaptable member of any team.
With her experience in, and being one of the master minds behind award winning transmedia projects, she understands the landscape of cross platform media. Her roles have ranged from Senior producer, producer/director, line producer and production manager, where she has demonstrated her ability to handle all budget sizes and oversee the end-to-end production process while meeting the creative goals of a project. Positive and personable, Michelle has what it takes to work in pressurised time frames, while demonstrating effective communication and building strong relationships with clients, talent and crew alike.
Michelle has worked with a range of clients; Discovery Network, Princess Cruises, Fairfax Media, Barangaroo Delivery Authority, ABC, SBS, NBC Universal, and Cancer Council. She has produced corporate and music videos, brand funded content, live webcasts/events, short films, TVCs, TV promos, digital/multiplatform projects, and documentaries, all with a love of logistics, numbers, and creative.
Friendly and organised, Michelle seeks both creative and practical solutions to deliver to quality production, and maintain a happy production environment.