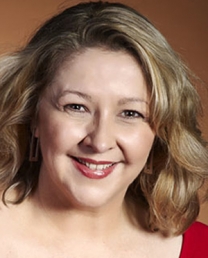 Karlene Meenahan
Director, Field Producer, Line Producer, Producer, Production Manager, Writer
Sydney
BIO
With a wealth of experience across all forms of television and theatre, Karlene is equally at home producing segments on the political satire 'The Daily Show with Jon Stewart' or international unscripted television series such as 'The Amazing Race', 'The Real Housewives' and 'The Ultimate Fighter'.
She has worked alongside large US, UK and Chinese production companies developing and creating new formats. In recent years this included Core Media USA, Cornelia Street UK and CCTV China. This required writing production bibles for new unscripted projects, pitching, production, post production and right through to deliveries.
Most at home working on productions that are fast paced, ever changing and require quick creative thinking and implementation. Many loyal clients have said she delivers great results because of her diverse experience in all facets of TV combined with a great rapport with crew and strong management and budgeting skills..