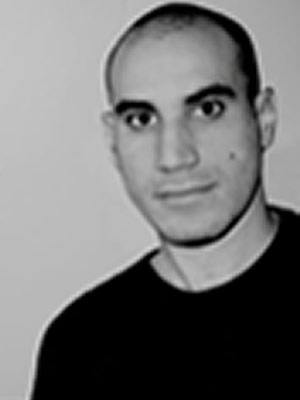 John Cavallaro
Animator, Camera Department, Director, Director / DOP, DOP, Editor, Editor / Shooter, Motion Designer, Promo Producer
Brisbane / Gold Coast
BIO
Graduating from Martin College in 2000 with a diploma in Business and Graphic Design John explored Design and Art Direction with an interest in character animation and story telling, In 2003 he completed a Bachelor of Communication Design in Creative Industries at QUT.
From here he continued Directing, Editing, Shooting and Motion Graphics at Graetz Media and Invision Media where he worked with clients and charities such as Suncorp, Energex, Boral, Tear, Queensland Health, and Golf World.
Since then John has continued to develop as a freelancing Director Producer and Creative Director on projects for Comm Bank, Telstra, Woolworths, Hungry Jacks, St George Bank, Samsung, MTV comedy Central, Qantas, Xbox, Dion Lee, Sebastian, Brisbane Marketing, and Brisbane Roar. You name it he has probably worked with them.
Always eager to learn and experiment John has continued to develop a passion for Story, Screenplay, Virtual Reality experiences, Documentary, Copy Writing, Music, Sound Design, Art Design and Cinematography.
Johns is just as comfortable with animation as he is with live action directing, creating a 9 part tv documentary series "Talking To Strangers", a sneak viral film with youtube celebrity Josh Hawkins from " Hi Josh" a documentary about an Afghan refugee "The Art of Fighting" and a music video clip for Kye Kye "Honest Affection" which both won a Vimeo Staff Pick Award.
Recently John wrote and directed a film called Rash Decision which made the 2018 Tropfest finals.