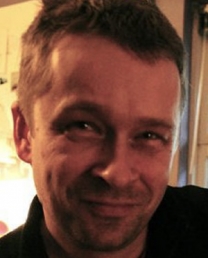 Jaan Ranniko
Editor, Motion Graphics
Sydney
BIO
Jaan's CV and reel shows the diversity of styles and projects he's worked on. He's always hungry for new and original work and brings an independent perspective to any project looking for something the audience hasn't seen before.
On commercial work he's always looking for fresh ground with a clients objectives in mind and has left a happy trail of clients. The diversity of ideas and range of clients and styles on his reel shows this.
Although Jaan is dedicated to editing and motion graphics his experience includes directing short films and producing on time and on budget. He's also been an onset editor for commercials and feature film.
Jaan's recent TVC work includes campaigns for the Cancer Council (cinema promo & TVCs), CHOICE magazine, Bank SA and Mastercard Australian Open 2018 TVC; editing multiple online videos for campaigns with Cathay Pacific & Medibank; short film work includes The Cartographer (best VFX / best Production Design APDG 2011) and To the Last Drop (best VFX APDG 2012). On the creative side he is currently co-producing & editing a low budget comedy / horror feature