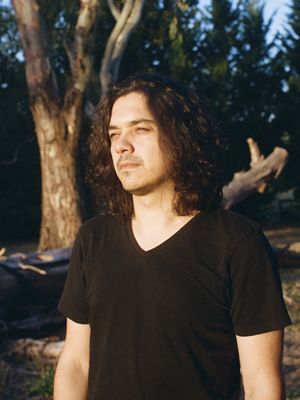 Guss Mallmann
Director, Editor, Editor / Shooter
Melbourne
BIO
Guss Mallmann's highlights include Cosmos: Ann Druyan Interstitials on NatGeo (2020), DZ Deathrays: Like People (2018), The Relentless Series with Anna Meares on Nine Network (2016) and A Private Session (2015).
Like People was nominated Australian Music Video of the Year at the J Awards 2018, as well as placed at #2 in the Rage FIFTY, only behind Childish Gambino's This Is America.
Guss was also created the world's first-ever interactive lyrics video using Instagram Stories, distributed worldwide on Spotify USA.
Raised in the Digital Age of cinema, Guss took a different approach and decided to learn how to shoot and edit in celluloid film, having mastered the use of Steenbecks and 16 and 35mm cinema cameras.
His works have been selected by several film festivals worldwide, as well as watched by audiences in the tens of millions.
In the editing realm, Guss has worked with numerous director and brands, including the release TVC for Optus Music featuring Macklemore, and Virgin Mobile Audition starring Hollywood celebrity Kevin Dillon.
In his spare time, Guss loves to travel, write music, paint and collect vintage lenses.
AWARDS & NOMINATIONS
CLIPPED Music Video Festival 2019 – Official Selection
Rage FIFTY 2018 – Best Music Videos of the Year – 2nd Place
J Awards 2018 – Australian Music Video of the Year – Nominated
Byron Bay Int'l Film Festival 2018 – Best Music Video – Nominated
Napoli Film Festival 2018 – Best Music Video – Nominated
Fake Flesh Film Fest 2017 – Best Overall Movie & Best Horror Short – Nominated
Cardiff Int'l Film Festival 2017 – Best Short – Nominated
Big Terror Horror Short Film Festival 2017 – Best Horror Short – Nominated
Macabro: Mexico City Int'l Horror Film Festival 2017 – Best Short Film – Nominated
Bogotá Int'l Short Film Festival (Bogoshorts) 2016 – Best Horror Short – Nominated
MVMU National Awards 2011 – Best Cinematography – Winner