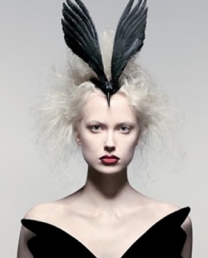 Debbie Muller
Hair & Makeup Artist, SFX / Prosthetics
Melbourne
BIO
Debbie Muller is a highly gifted specialised and creative Makeup Artist, Designer and Educator with more than 23 years experience in interpreting the make-up requirements of clients and to produce both a creative and technically accurate visual representation.
Her expansive cosmetic knowledge, eye for innovation and innate ability to anticipate trends makes her one of the most sought after experts in the makeup and cosmetic industry.
Her knowledge in the field of makeup has most recently taken her to Los Angeles, working with Hollywood makeup artist and manufacturer of makeup Ben Nye as their in house educator. She has worked with productions in UK for the  BBC Scotland on period dramas and in Australia as Make-up supervisor for Foxtel on all episodes of comedy sketch TV production Open Slather.
Her most recent films include Emo The Musical as Make-up and Hair designer, The Great Gatsby and The Wolverine as an additional make-up artist and Backyard Ashes as Head of Department.