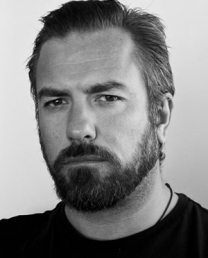 Dan Sharp
Director, Editor, Motion Graphics, Producer, Promo Producer
Sydney
BIO
DAN SHARP is an award winning Producer/Director/Editor with over 15 years' experience in the broadcast and corporate worlds in Europe, Australia, USA & China.
His passion is for creating 'world class' visual content across all platforms for businesses and television.
Dan takes pride in helping his clients to understand the creative processes of video content production and the business execution needed to make it truly successful whilst creating innovative ways to connect with their audience.
As an editor Dan work across FCP, Premiere Pro and After Effects primarily on TVCs, Branded Content, Corporates, Case Studies & Reels and also longer form projects.
Dan also Colour Grades on DaVinci Resolve and usually operates out of his own edit suite.
Recent clients include MCN (Multi Channel Network), Foxtel, Leo Burnett, Mediacom, OMD, The Sound Campaign, ABC, Colonial First State, Richlink Capital, Migration Institute of Australia