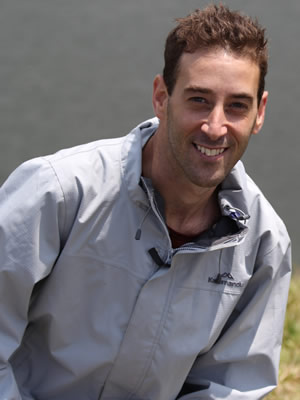 Yotam Hatzvi
Colourist, Director, Editor, Motion Graphics, Writer
Sydney
BIO
With over 13 years of experience, Yotam Hatzvi has built a reputation as an excellent video editor, motion graphics designer, colourist and filmmaker, who crafts exceptional videos with storytelling at the heart.
Hatzvi specialises in video editing on Adobe Premiere Pro, motion graphics in Adobe After Effects & Photoshop, colour grading in Davinci Resolve & Premiere and audio design and mixing on Premiere, Fairlight and iZotope RX7.
Hatzvi has edited, animated and graded videos for some of the top brands and agencies in Australia, including Telstra, Bayer, Lexus, Amazon, Sanitarium, NRL, Saatchi & Saatchi, DDB, Ogilvy, The Works, Akcelo and Walt Disney.
Hatzvi has edited TVC campaigns such as the TikTok – It Starts on TikTok TV commercials and the Sanitarium Weet-Bix Protein TVC featuring Tim Cahill.
He has made brand videos, including the Lexus 'Who Are We?' Australia Brand Presentation, Bayer 'Launching into the Future' and Telstra 'Transform Your Tomorrow'.
He has edited hype and sizzle reels for events and products such as Telstra Vantage, Flight Centre Europe and the Sydney South African Film Festival.
He has also edited TVC pitches for Samsung, Coke, AMEX and Roads & Maritime Services.
Yotam Hatzvi has also directed and shot numerous productions, including concerts, corporate functions, short films, promos and weddings.
Hatzvi is also the director of the feature film and nature opera, In Africa.