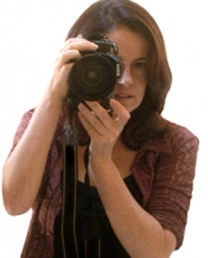 Vicki Skarratt
Camera Department, Stills
Sydney
BIO
Vicki spent a large portion of her teen years in a make shift darkroom under the family garage.
By the age of 25 she was a well established fashion photographer, shooting for clients such as Grace Bros (Myer), OPSM, Ray Ban, Oroton, Osh Kosh and Reebok.
Vicki's quality, reliability and flexible easy going temperament were soon noticed by the Entertainment industry, and she was hired to photograph artists such as Bob Dylan, Tina Turner, Michael Jackson, Billy Joel, Mick Jagger, Lionel Richie, Stevie Wonder, Russel Crow and even the Queen.
Vicki then moved to NYC for 5 years, where she gained invaluable life and work experience producing shoots for leading fashion photographers. On her return to Sydney, Vicki focused on portraiture, and was once again lucky to work with many leading Australian actors, writers and entertainers.
She is especially proud of her recent photographic series on Australian Poets that has been purchased by the National Library.
Vicki is now shooting productions stills, and brings maturity and a wealth of experience to every job. She shoots with the latest top of the range Nikon equipment, enabling her to capture superior images, even in low light situations.
Her aim on every shoot is to be as self sufficient and discrete as possible, whilst being organized and flexible, enabling her to respond quickly to even the most challenging and unexpected situations.