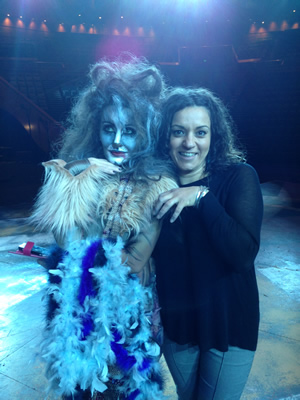 Venus Lee
Hair & Makeup Artist
Brisbane / Gold Coast
BIO
A little about Venus Lee……..
Venus has been in the Makeup / Hair industry for over 25 years with high level of experience from TV / TVC, Theatre and all aspects of the media working closely with Marina Prior, Rhonda Burchmore, Julie Anthony, John English, Dami Im, Simon Burke and many more.
Venus has held her position at Network Ten Brisbane for over 15 years working on News and other Network Ten productions including billboards and media releases doing hair, makeup and general wardrobe duties. She held her position at Network Ten Brisbane as second in charge.
Venus's work has always been at a very high level and has the ability to always deliver the look assigned to her working professionally at all times and closely with her talent/client and Directors. Her personality led her to adapt to working with Bollywood crew and other international productions which can be quiet challenging.
Venus is a QLD based Makeup / Hair Artist and is happy to travel nationally. She thrives on perfection and client satisfaction.