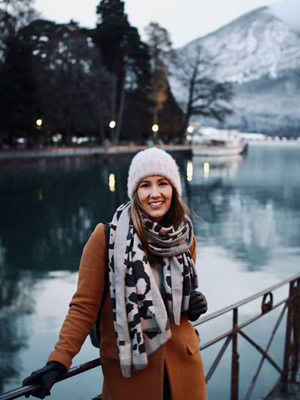 Vanessa Perdriau
1st Assistant Director, Director, Editor, Production Manager
Sydney
BIO
Vanessa Perdriau is an award-winning NZ director, editor and producer with over 13 years of experience in the London film industry across a variety of formats and genres, including fiction, documentary, short films, feature films, music videos, commercials and corporate films and TV.
After graduating with First Class Honours from Met Film School in the UK, she worked under BAFTA and SUNDANCE winning directors; Jerry Rothwell and Sarah Gavron. It was under these master storytellers that Vanessa learnt the art of crafting compelling narrative. Branching out, Vanessa began freelancing in roles such as Production Manager, Producer, Director and Editor for clients such as Bosch, Sony, Dyson, The British Museum and Cancer Research.
Between 2014 and 2020 Vanessa freelanced as a Senior Editor at CNN in the features and news division editing multiplatform content for broadcast. During this time she cut sizzle reels, daily news packages, digital and social packages and longer form documentaries spanning subjects such as ballet dancing in Nairobi's slums and the work of wildlife conservationist Jane Goodall.
Alongside this, Vanessa focused in on her passion for Screenwriting and Directing narrative content. In 2016, her ambitious historical drama "The Widow's Last" won the Pitch Film Competition UK and was awarded a £25K production grant and development support. The film made its debut at the prestigious Galway Film Fledh 2017 and went on to play in 25 top tier film festivals globally. The film was officially selected for the 71st BAFTA Longlist and went on to win Best Short Film at Edinburgh Indie Festival and Best Production Design at Birmingham Film Festival before being picked up for distribution by Aer Lingus and Omeltto.
In 2017, she began collaborating with LA producer Larry Frenzel, to co-write and direct her first Feature Film, "Epie and the Moon Man" – based on the novel "Dandelion Summer" by New York Times bestselling author Lisa Wingate.
Vanessa is a member of the ADG, Directors UK, WIFTV and Cinesisters, the UK's collective for female directors.
Her unique skillset and extensive experience across the disciplines of screenwriting, directing, editing and producing had one senior producer at CNN describe her as "The most gifted editor I have ever worked with. She is natural storyteller, particularly gifted with music and sound edits, and able to make every programme she works on beautiful, engaging and compelling." Whilst the Producer of "Escape from Pretoria" starring Daniel Radcliff described her as "a talented Writer, Director and Editor with a strong vision, excellent eye for detail, and instinctive intuition for the beats that drive compelling narrative. She is an absolute joy to work with and will add great value to any project."
In 2021, Vanessa moved to Sydney, Australia, where she is excited to connect and collaborate with industry leading companies and individuals. Bringing scripts to life and crafting poignant cinematic moments are among her greatest passions and overarching all of her work is the desire to create powerful, story driven films.