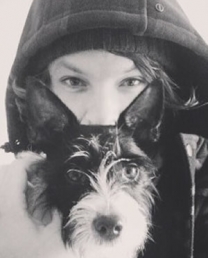 Tommie McSweeney
Animator, Director, Editor, Motion Graphics
Sydney
BIO
Since childhood, Tommie has loved creating moving images and sound, even on weekends. He is one of those freaks who combines artistic-vision with technical-expertise on the tools and makes it look easy.
Tommie unlocked the cheat codes to life when he discovered that 'Kindness is Magick'. He got a job as Cast Driver on $180m dollar Hanks-Speilberg production of 'The Pacific' which led to five years on Aussie and Hollywood productions such as 'The Loved Ones', 'Killer Elite', 'Don't BE afraid of The Dark', 'I Frankenstein' AND 'Great Gatsby' in Sydney. He drove around some of his superhero's Guillermo Del Toro and James Cameron.
Director Jesse-James McElroy taught him all the EDITING tricks of the trade at JWT before going freelance with three years of agency experience.
Tommie is currently writing a Horror-Feature script with the intention to direct it.
Some of his regular clients include:
Agencies:
Ogilvy, Saatchi, Yes Agency, Innocean, BWM-Dentsu, JWT, BMF, DDB, VMLY&R.
Production Houses:
Rotor, Prodigious, Brightworks, Chimney.