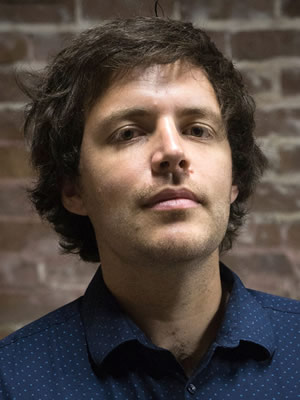 Tom Hetherington
3D, Animator, Editor, Editor / Shooter, Motion Graphics, VFX & Compositing
Sydney
BIO
Tom spends his days in video production and nights performing around Australia as a VJ. He has a lot of fun creating unique, eclectic work for a variety of audiences.
His skills span:
motion design
animation
video shooting and editing
sound design
live visuals
projection mapping
real time graphics
With 6 years' experience freelancing and on staff at The Monkey's Cobbler, Tom has worked across numerous roles within the video production pipeline, creating branded content, title pieces, corporate internal/external, award show packages, TVCs, hype reels, concept pieces and interviews.
His passion lies in motion and animation. He is also experienced in shooting, editing and has a flair for sound design. He is Sydney based, has a remote edit suite, as well as a portable workstation and camera equipment.
Tom has a lot of experience creating content for unusual or experimental applications, where foresight, communication and end-to-end understanding is key, as well as pursuing new opportunities with emerging technology, interactivity & experiential environments.
He has produced content for, or worked with:
Volvo, NRMA, AUDI, GQ, Stockland, H&M, MercerBell, Fairfax, VMware, Vivid, Art Gallery of NSW, UTS, UNSW, Commonwealth Bank, St George Bank, APRA, ADMA, ACRA, Priceline, The Communications Council, Jack Morton, Rizer, Fourth Wall, Concept Event Management, Twentieth Letter, Austage, Innovative Productions, Kit Webster, Astral People, Psyfari Festival and Regrowth Festival.
Tom enjoys connecting with people through imagination, creative teamwork, and the process of bringing an idea to life.