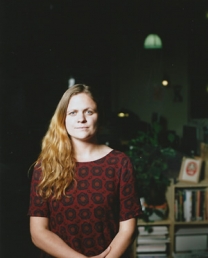 Teagan Glenane
Camera Department, Stills
Melbourne
BIO
Teagan Glenane is a 28 year-old image-maker and creative based in Melbourne, Australia.
Her main passions are photography and film.
Teagan comes from a photojournalistic background and now works freelance as a part of the Rotson Studio's collective, which includes artists from varied disciplines. These experiences reflect in her work.
Teagan also has an insatiable appetite for travel, new experiences and new cultures. Her latest adventure was travelling a stretch of Eastern Europe solo by train.
She has excellent social and communicative skills, builds a lasting rapport with people and thrives on new experiences and telling stories through visual mediums.