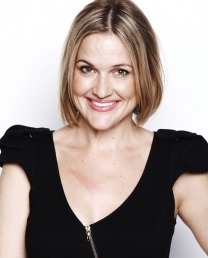 Sophie Hart
Costume, Stylist, Wardrobe
Sydney
BIO
For the last decade, Sophie Hart has established herself as one of Sydney's top stylists in both fashion and interiors.
Equally at home dressing celebrities, styling major international ad campaigns or nominating the latest trends in fashion, Hart's success is a direct result of her passion for what she does, and the way she does it.
It's only natural that Sophie became a stylist. Her childhood memories are filled with fashion. Her fondest being the family Christmas pilgrimage to her grandparent's farm, where in the shed there were chests filled with jewels, dresses, heels and furs. She'd dress up with her sisters and run through the wheat fields pretending they were starlets in old movies.
In an industry where her reputation is for unearthing the quirky before it's contemporary, Hart began her career in 2001 assisting on commercial shoots. It didn't take long for this self-motived young woman of fashion to take off and start out on her own. Hart brings her wealth of experience into television commercials for local and international campaigns.
She has hand-stitched sandpaper dresses for Olay USA, created 300 outfits in 4 days for Lite White Milk, fitted 12 models in 12 hours for V Australia and dressed supermodel Erin Wassen for Schwarzkopf Germany. Her talents are not just confined to costume and fashion styling but also Art Direction, props and set dressing.
From advertising to programming and everything in between, Hart is the stylist of choice at Foxtel, creating looks for their television personalities on-camera and in their magazine. She styles all the presenters on the Movie Network channel for red-carpet interviews and movie premieres, is responsible for the contestant transformations on The Biggest Loser, and works on publicity and advertising campaigns for Australia's Next Top Model.
Hart launched her editorial career in 2005 with The Sun Herald's S Magazine where she chronicled the latest trends and bargains in her weekly Shop! and On Sale columns and chose key products and trends for the Gift Guides featured at Christmas, Easter and Mother's & Father's day.
She is also regular contributor to the lifestyle pages of Marie Claire, Weight Watchers Slimmer Make-over, celebrity styling for OK, Virgin Voyeur and online fashion editor for Westfield. Designed by Marc Newson, Hart was chosen as Styling Consultant for the Qantas International First Class Lounges in Sydney and Melbourne.
She elegantly styled the restaurant tabletop settings, office suite furniture, spa treatment decor, floral arrangements, library presentation and shower suite details. Hart continues to exercise her versatility, and ability to apply her eye to various mediums by styling interiors for commercial premises and private homes.
With an aptitude for inventive solutions, a meticulous eye for detail and innate sense of style, Hart is widely recognised as one of the best in her profession.