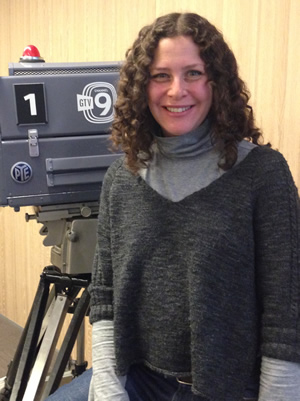 Selina Kayman Joseph
1st Assistant Director, Director, Producer, Production Co-ordinator
Melbourne
BIO
Selina Kayman Joseph is an international award-winning television and media producer, having worked extensively both in the USA and Australia. She has been a producer with the Nine Network series 'Postcards', Good Morning Australia and in the U.S. with NBC Today Show and Martha Stewart Living. She has worked across most mediums and across a wide range of television formats.
Most recently, Selina series produced and directed 90 episodes and almost 300 recipe segments for the brand funded daily cooking show, Everyday Gourmet with Justine Schofield, which airs on Network Ten. Prior to that, she produced integration segments for the Chemist Warehouse brand- funded TV show, The House of Wellness, which airs on the Seven Network. She also produced and directed advertorial and digital content for Chemist Warehouse, The Good Guys and boutique milk brand Made By Cow, to name a few.
Selina is writer, producer, and director, with an impressive folio of online content. She can assemble a team and create digital clips for social media productions of any size or duration. She has produced The Style School for Rebecca Judd's website: Rebecca Judd Loves, and freelances for agencies in Melbourne and Sydney, but her body of work includes an impressive list of food and lifestyle related content.