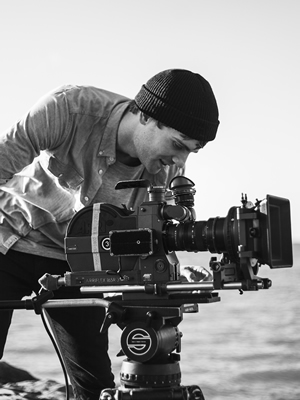 Sam Irwin
Camera Department, Camera Operator, DOP, Drones
Perth
BIO
Sam Irwin is a cinematographer and editor with 12 years' experience – working across commercial, narrative, corporate and documentary.
In 2010 Sam graduated from The International Film School Sydney with an Advanced Diploma in Cinematography. Since then he has been working constantly in Australia and New Zealand, shooting TVC's for clients such as Uniqlo, Nike, Rebel Sport, and many music videos for Sony and EMI.
Sam has also shot feature-length documentaries and many short films.
Sam has had his work screened internationally and locally in festivals such as Margret River Film Festival and has been nominated for Australian music video of the year at the Triple J awards.
With Sam's background in commercial and documentary video production and marketing, he understands the vital importance of creating visually engaging content, focused around human centred story-telling.
With equal strengths in film production, still photograph and post-production – Sam has a robust technical understanding of filmmaking having shot across RED, Arri, 35mm and 16mm film and various other digital formats.
Sam is also a licensed drone operator holding a current RePL licence from CASA.
Past clients include Sony, EMI, Nike, Rebel Sport, Uniqlo, Tefal, University of Tasmania and Natural Way of Living.
Grad Dip – Science Communication and Natural History Filmmaking – University of Otago
Ad Dip – Screen and Cinematography – International Film School Sydney