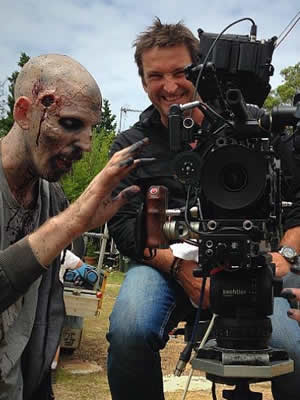 Sam Collins
Camera Department, Camera Operator, DOP, Drones
Sydney
BIO
For more than 20 years, DOP Sam Collins has worked across TV production, TVC's ,Doco's, Promo's and Drama – winning 6 ACS awards along the way.
5 years ago he started experimenting with camera drones and soon acquired his licence and an ever expanding fleet of drones.  Sam can now provide aerials for any shoot he is on, or work exclusively as a drone operator. Jobs can be undertaken with 1 or 2 man crews and he can tailor the right camera and drone package for the job at hand.
Currently the work horse is the Inspire 2 with a full kit of lenses.