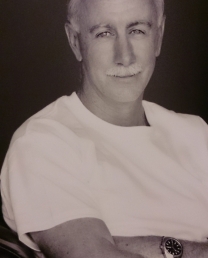 Peter Farragher
Camera Department, Camera Operator, DOP, Drones
Melbourne
BIO
Peter is a Melbourne based Lighting Cameraman with over 30 years' experience in the television industry. He has been freelance since 1995 and 15 years prior to that at Network Ten, Peter has worked on a broad range of situations including documentaries, travel shows, life style shows, corporate, sport, live television, news and current affairs.
Peter is flexible with his thinking and committed to achieving the producer's objectives and with an amiable nature makes him a popular choice with clients.
Peter is also a CASA certified UAV (Drone) Operator with drones that offer 4K video and high resolution aerial images for all types of work. Unmanned Aerial Vehicles are the superior alternative to flying expensive traditional aircraft for aerial video and photography.