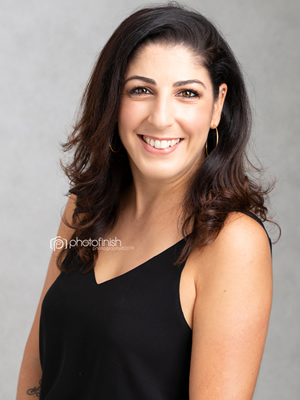 Pauline Demirjian
Hair & Makeup Artist
Sydney
BIO
Pauline is a Sydney based hair and makeup artist with a career spanning 15 years.
Some of Pauline's early experiences were mainly based in the studio as she worked for The Photo Studio and John Cody Photography which was a great way to understand lighting and ensuring talent were camera ready. She also worked at Sydney Fashion Week and apart of many film clips and TVC's.
After numerous years working in the industry in her home town, she was drawn to the excitement and opportunities in Europe. Pauline spent a year working for makeup pioneers Kryolan in Berlin not only in the factory learning how makeup is made and packaged, but also apart of the creative team involved in Britain and Irelands Next Top Model and numerous expos and events for the brand.
Soon after she moved to London and quickly became apart of the NARS UK National Artistry Team working all across England and Scotland, and backstage for London Fashion Week for renowned makeup Val Garland.
Its Pauline's hard working, tenacious and bubbly nature that  has led her to work for Channel 9 and Network 10 since returning back to Sydney. Her freelancing has led her to work on some of Australia's most well known shows such as Today, Studio 10, A Current Affair, Home and Away, The Project and Married at First Sight to name a few.
Pauline's caring approach has talent feeling their most comfortable before performing in front of the camera or on stage, leading her to work at award shows such as The Arias and Australian of the Year Awards 2021.
Covering TV, TVC, presenting, fashion and photography, Pauline adopts her skill, experience and friendly, adaptable approach to all jobs.