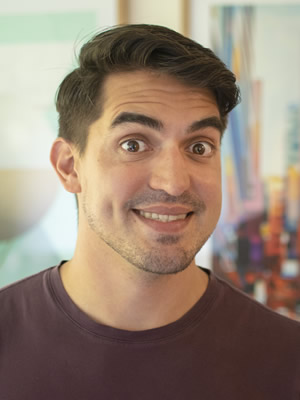 Nicolas Maksaev
2D Animator, 3D, Animator, Drones, Editor, Motion Graphics, VFX & Compositing
Sydney
BIO
Nicolas Maksaev Brockway, Graduated with a Bachelor's Degree in Multimedia communication with a specialisation on Film and Video Production, from Universidad del Pacifico in Chile.
After working a few years in an international post-production and motion graphics studio. Moved to Sydney where as a freelancer worked in several agencies and studios working in a wide range of projects including animations, branded content, projection mapping, event packages, award shows, TVCs, Hype reels, explainers and more.
For the last two years worked in Laundry Lane Productions, working in numerous projects and campaigns for the government, health and non-for-profit sectors. Working in video production in all stages from pitch, concept, and styleframes all the way to final delivery product including Edit, post-production, motion graphics, animation, and audio. During this time he also got a commercial drone pilot license.
Main Skills include:
Video shooting, editing and colour
Motion Graphic Design, illustration and animation
3D modelling, simulation, animation and render
Drone shooting
Main Software: Adobe Creative Suite, Premiere, After Effects, Photoshop, Illustrator, Cinema 4D