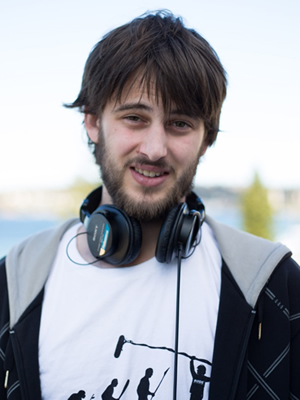 Nathan Bell
Audio Engineer, Boom Operator, Sound Recordist
Sydney
BIO
Nathan Bell is a Sydney based Sound Recordist who has been working in the industry since 2014 providing high quality sound for productions of all shapes and sizes. Over the years Nathan has worked all over the country on almost every type of production from high budget TV series and Commercials with large crews to smaller independent and corporate productions with smaller crews. With a large collection of sound recording equipment that Nathan owns and brings to every job he is able to ensure that he is ready to provide the best possible sound no matter what the job or the environment is.
Nathan prides himself on always bringing a positive and professional attitude to every job ensuring that the best possible sound is provided as well as always being willing to lend a helping hand to any other departments that might need it.
Nathan also works as on podcasts offering an all in one service for his clients where he can work as a Sound Engineer, producer, interviewer and editor for podcasts.