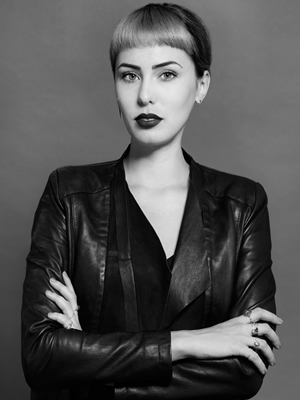 Milana De Mina
Costume, Stylist, Wardrobe
Melbourne
BIO
Milana is a highly versatile and experienced Melbourne based fashion and wardrobe stylist. Over the years she has worked across many areas of fashion and styling- from design and marketing to styling for television and music videos to editorial and commercial work.
As well as her extensive experience, having worked with an array of aesthetics, body shapes, personalities and age groups, Milana posses an Associate Degree in Fashion Design & Technology from RMIT. She believes this helps to set her apart from other stylists as the degree has given her a deeper understanding and appreciation for fashion and garment construction.  It has also provided her with skills and technical garment knowledge that enable her to design and create one off pieces for her clients where required.
Milana's aesthetic as a stylist can be described as timeless, traditional and intricate, however she also has an appreciation and understanding for commercial viability and mass market appeal.
Some of Milana's clients include Chumba Concept Salon, Hush Puppies, Toni & Guy and Basics India.