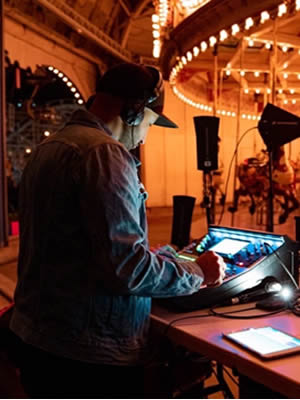 Mike Jaballah
Camera Department, Drones, Sound Recordist
Melbourne
BIO
Mike is a location sound recordist and licensed drone operator based in Melbourne who is a self-confessed obsessed with Seinfeld. He studied sound production at RMIT University and has been working in live audio and music production for over 10 years, and aerial photography and video for the past 4 years.
Mike has worked on diverse projects such as network cooking and news television programs, observational documentaries, live concert recordings, sport events and corporate shoots. His credit list includes Adidas , SBS, Channel 10, Red Bull, NAB, Foxtel, The Project, Everyday Gourmet and Rainbow Serpent Festival to name a few.
A firm believer in being over prepared, then going with the flow ensures he's well organised but also ready for whatever may come up. Mike enjoys working with others and is always willing to help other team members. He's friendly, easy going and has a cheeky sense of humour, just don't judge him on his coffee order.