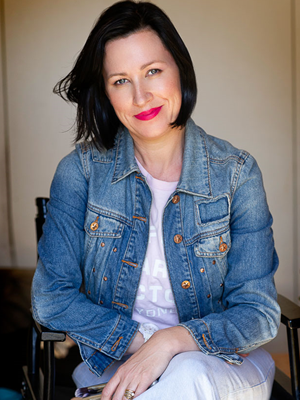 Marnie Gerber
Hair & Makeup Artist
Sydney
BIO
Marnie Gerber is one of Sydney's most in demand make up artists.   Marnie has a diverse scope of work but her guiding principle is remains the same – she is passionate about making people look and feel beautiful.
Well established in stills photography, film work, digital content and more, Marnie has built a successful career through taking on every opportunity and building solid relationships with some of Australia's best on-screen talent and production companies. Her excellent communication skills, warm personality, friendly disposition and her quick understanding of what a client wants helps Marnie secure repeat bookings with clients.
Being a drama school graduate Marnie realises that her work as a makeup artist is part of a much bigger picture.  Working with directors and stylists to create a character for a shoot of any kind is what fuels Marnie's passion.  She believes that her training as an actor gives her the edge.  She is aware of how important it is to sometimes make people up, as though they are not wearing make up at all, to create a very natural look.  But she also loves to create very glamorous looks for people going to events or for shoots that require something a bit more high-end.