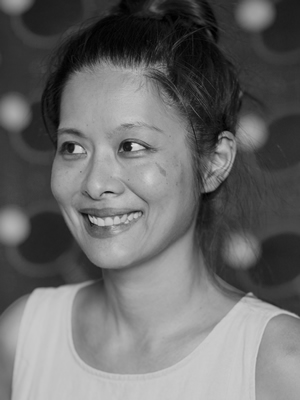 Marianne Khoo
2D Animator, Animator, Editor, Motion Designer, VFX & Compositing
Sydney
BIO
Marianne Khoo is a Sydney-based video editor and motion graphics designer.
Marianne loves the opportunity to integrate storytelling and her fascination with visual design. Many moons ago, she fell into editing after her studies in Fine Arts and Landscape Architecture swerved decidedly off course. No education ever being a waste however, she can easily tell you the difference between a Goya and a Hoya.
As a result of 15 years of industry experience, Marianne is an adaptable and versatile editor.  She honed her craft on the job at a string of well regarded companies such as Sony Music, Foxtel, FuelVFX and Animal Logic and is always eager to develop new skills.
Marianne enjoys a challenge and has cut her way across a wide range of formats, including film, TVC, music videos, web series, fashion videos, travel shows, and event visuals. Admittedly, she's edited some odd projects – a primary school theatre production of Peter Pan (which did not star her kid) – but let's call this a sign of true commitment to the craft.
Marianne can operate in her own edit suite or on-site with clients. She has a high-level of proficiency in Premiere Pro, After Effects, Photoshop and mid-level proficiency in Da Vinci Resolve, Audition and Illustrator. She's a fast and cooperative worker and whilst her haircut is terrible, she is otherwise a highly professional team player.