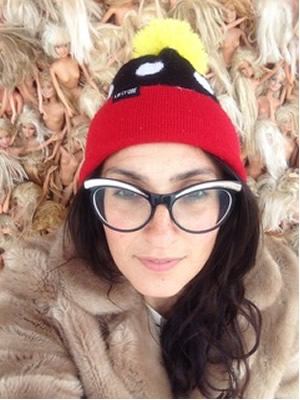 Maria Papandrea
Costume, Stylist, Wardrobe
Sydney
BIO
Maria is a passionate and creative costume designer and stylist with over 15 years of experience, world wide.
She loves creating characters and narratives within her work.  Not only does she work well fulfilling client briefs but can advise and bring new ideas to the table to create dynamic designs and brand aesthetics.
She has enjoyed a diverse career of costume design and styling for Film and TV, TVC's and everything in between and has made bespoke costumes for both actors, puppets and the weird and the wonderful!
Maria has an extensive knowledge of both period costumes, contemporary street and underground styles and injects this into her design processes.
She works well with directors, clients and cast.  Her motivation comes from seeing her work come alive.
Maria will always deliver a high level of production quality, creativity and enthusiasm.