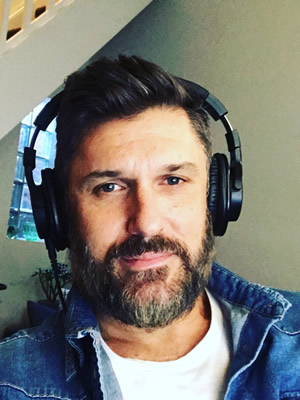 Luke Jovanovich
Editor
Sydney
BIO
Luke has been in the business for close to 25 years, having honed his skills as a producer in the early days of Foxtel, working on flagship programming such as Premiere with Antonia Kidman, The Drum with Molly Meldrum and the Foxtel Movie Show with Deborah Hutton. Luke worked across several channels including FOX8, MAX, Arena and The Weather Channel.
A lot has changed since those days and Luke realised early on that a diverse skillset made sense. With that in mind, he threw himself into leaning to edit, and has flourished in that field for the past 10 years, having held team leadership positions at Macquarie Ltd and Shootsta. Luke was Online Editor for season 2 of Cruise Mode, a lifestyle and motoring show for Network Ten.
Luke now works exclusively as an editor for hire. Most recently, Luke has been editing content for high profile boutique agency JJW Studio.
Luke is now available through RMK Crew.  Always ready for a new challenge, Luke knows how to interpret any brief objectively with a fresh set of eyes whilst working in conjunction with clients' goals. Luke is based in Surry Hills and is equipped with the full Creative Cloud suite.