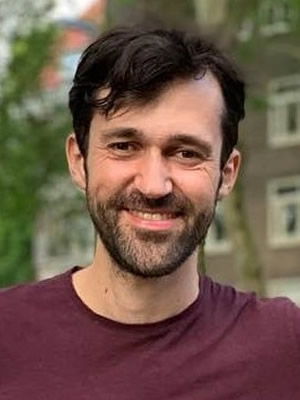 Kim Dickson
1st Assistant Director, Production Co-ordinator
Melbourne, Sydney
BIO
Kim is a 1st Assistant Director who splits his time between Sydney and Melbourne, having recently made the move back to Australia after spending 5 years living and working in Europe.
Kim has a broad range of experience from full-length feature films, to commercials, and TV mini-series, to music videos across Australia, England and The Netherlands.
During any production Kim likes to understand the script and the team, inside and out, both logistically and creatively. This helps him to optimise the schedule with creative quality at the forefront of his mind. Always striving for a better information flow, he's constantly updating his scheduling and call sheet templates, one of which is still used by the Victorian College of the Arts (VCA) as their standard.
When on set Kim's strengths lie in building an excellent rapport with all members of the crew and maintaining their trust and respect, from the Director to the Runners. His keen eye for detail and varied experience makes him an asset on both experienced and inexperienced sets. Kim has worked in various managerial roles between productions, and maintains the best way to lead a team is through trust, transparency and empowerment.
Kim started his career, as many do, writing and directing his own work while studying his Narrative Film-Making masters at VCA. After a few years gaining experience in almost every role on set (from DoP to Actor and everything in between) he found the sweet spot combining his love of bringing stories to life, and getting the absolute best out of a team – as a 1st Assistant Director.