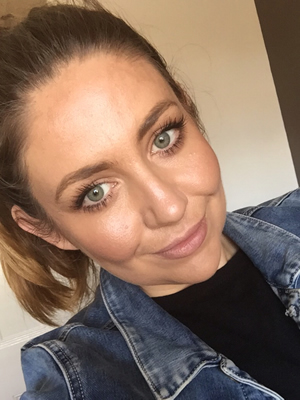 Kate Bonar
Hair & Makeup Artist
Sydney
BIO
Hi, I'm Kate. I'm a hair and makeup artist here in Sydney.
I'm very fortunate to be able to do what I love – to be able to create a work of art with makeup, some brushes, or a comb and a bottle of hairspray. It fills me with pride to be able to pass a mirror to a blushing bride on her wedding day, only to see her face light up when she catches a glimpse of herself in the mirror. It touches my heart to see a woman walk out of my studio with confidence in her step because she knows she looks great and knowing she looks great is making her feel great too.
Hair and makeup is my passion, and I am so grateful that I get to share it.  I had the privilege of getting started in the beauty industry working under the tutelage of four-time, makeup artist of the year award winner, Rae Morris. I further honed my skills when I had the chance to work with Australia's top makeup artist, Martin Bray.
In the 12 years that I have been working as a hair and makeup artist, I have worked for Channel 9 as well as on advertisements for TV shows like The Voice and Australia's Got Talent. The masterpieces that I create have also been featured in News Weekly, Dolly Mag and Men's Health.
I have experience in a number of different facets and genres of the beauty industry.  I've worked as a makeup artist with MAC, where I had the opportunity to hone my skills in creating edgier and more experimental looks. I've also had the opportunity to influence the work of budding hair and makeup artists as a trainer at TAFE.
My career in beauty, has lead me to work with the likes of Erin Molan, Deborah Knight, Natalia Cooper, and Julie Snook.
I feel very fortunate to be able to share my passion for hair and makeup with you, and I can't wait to work with you.