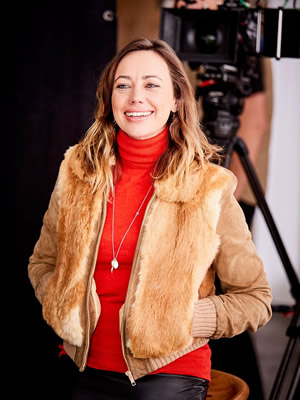 Justine Moyle
Agency Producer, Director, Line Producer, Post Production Producer, Producer, Production Manager
Sydney
BIO
With over 15 years' experience in content, Justine has a wealth of knowledge & expertise across a multitude of platforms including Online, TV, Film & Music.
Her career has taken her from the production office of Saatchi & Saatchi Sydney to the newsroom of the BBC's Radio 1 in London to Network Seven News, Fremantle Media, as well as working with a plethora of production companies worldwide.
In 2010 Justine was an associate producer on the critically acclaimed & festival winning film, Stolen produced by United Notions Film.  It was the opportunity to work on this film that fuelled her deep seated desire to create content that inspires social change.
Currently working on various corporate and creative projects in her hometown of Sydney, Justine's passion is telling engaging & inspiring stories, from the extraordinary to the everyday.
Justine's first documentary feature is currently in production. TALL Poppy is the nuanced coming of age story of Poppy Starr Olsen told against the backdrop of the multi-million dollar sport of skateboarding as it emerges on to the Olympic stage.
Justine is also an augural recipient of the She Doc Fellowship Award. The Fellowship recoginises emerging female filmmakers. In Justine's case she travelled to LA to work with critically acclaimed director, Lucy Walker (The Crash Reel, The Lion's Mouth, Waste Land, Countdown to Zero.)
Justine's credits include work for Optus, the Olympics, Audible, Headspace, , Destination NSW,  X Games, Impulse,  Police Legacy, Youi, Sundrop Farms, Sydney Opera House, MTV,  Pandora, NRMA,  Telstra & Australian Tourism.