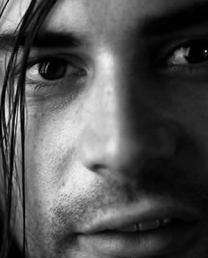 Judd Overton
Camera Department, DOP
Sydney
BIO
Judd Overton is an award winning Director of Photography who merges an empathetic connection to story with bold cinematic framing.
A graduate of the renowned Australian Film Television and Radio School (AFTRS) Overton has lensed 8 feature length film including the critically acclaimed silent comedy DR PLONK for Rolf de Heer (Ten Canoes) and the much anticipated sequel RETURN TO NIM'S ISLAND for US Walden Media (Narnia).
Judd recently photographed THAT SUGAR FILM which won the 2016 AACTA (Australian Academy) Award for Best Documentary and is the Highest grossing Australian and New Zealand Feature Documentary of all time.
A background in documentary has developed Judd's ability to shoot quickly 'from the hip' when required and compliments his cinematic eye and dramatic lighting. His award winning cinematography has been applauded around the world at Berlin, Cannes, Toronto, Rome, Camerimage (Poland) and Edinburgh Film Festivals and includes a contribution to Academy Award nominated Narrative Short THE SAVIOUR [dir. Peter Templeman].
Judd has circled the world a number of times shooting for television, commercial and documentary clients. Highlights include Guinea 2012 for SBS televisions SURGERY SHIP and around the world dance documentary VIRTUOSI in 2013 for which he won a Silver ACS Award.
Overton is resourceful and spontaneous, a creative and hardy visualist.
2015 Gold ACS: Experimental & Specialized – THE RED SHOES
2015 Gold: Music Clips – THAT SUGAR CLIP
2015 Silver: Documentaries, Cinema & TV – THAT SUGAR FILM.
2015 Bronze: Fictional Drama Shorts – CASUALTY.
2014 Bronze: Documentaries, Cinema & TV – THE SURGERY SHIP
2014 Bronze: Features – Cinema – THE BOY CASTAWAYS
2013 SILVER ACS: Documentaries, Cinema & TV – VIRTUOSI
2010 Berlin International Film Festival, Crystal Bear – FRANSWA SHARL
2007 WINNER, St Kilda Film Festival, Best Film – SWING
2007 Silver ACS: Features – Cinema – DR PLONK
2006 WINNER Cliff Ellis Memorial Award – MOUSE THAT ATE MY BRAIN
2006 SILVER ACS: Fictional Drama Shorts – MOUSE THAT ATE MY BRAIN
2006 LA International Short Film Fest, SPECIAL JURY PRIZE – MOUSE THAT ATE MY BRAIN
2005 TROPFEST, Top 16 Finalist for Best Short Film – A FAMILY LEGACY
2004 Camerimage (Poland) Nominee – THE BROTHER
2003 Academy Awards Nominee Best Narrative Short – THE SAVIOUR (Camera Operator)