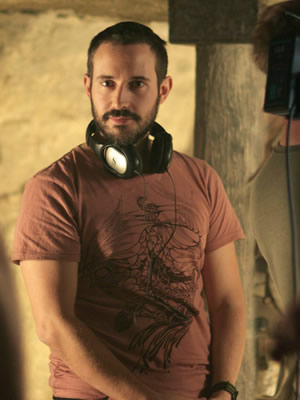 Josh Mawer
Director, Editor
Sydney
BIO
JOSH MAWER is a content producer/director and editor with over fifteen years experience working in broadcast & advertising in Australia and the USA.
ON SET he has worked with clients from Optus to NRMA to Dick Smith himself. He's flown in choppers filming for the New York Dept. of Environmental Protection, made commercials for the American Medical Association and South Carolina Ports, directed energetic kids for a toy commercial and a music video. While making content pieces he's had the pleasure of interviewing breakdancers, miners, football legends, professors and parents. His award-winning narrative work includes the lesbian webseries 'Same Same' and anthology series 'The Bench', and short films ''Legacy', 'Opal' and 'Blood Type' .
IN POST Josh has cut hundreds of commercials, for brands like Volkswagen, Stoneleigh, Microsoft and Taubmans. He's worked widely, also editing TV segments, ABC news, lots of content and corporate packages, and recently seen a spike in preroll advertising. He's worked with companies such as Collider, The Feds, Jungle, Fremantle and Clockwork Films. He's edited documentaries; from investigations into Russia's political climate to domestic abuse in Western Sydney. Clients include the New York Department of Environmental Protection, Australian National University, NRMA and Microsoft. He's also proficient with After Effects and in recent years has created many graphical projects, from kinetic typography, supers, motion graphics, and compositing/vfx. Most jobs these days get some extra attention from AE and it's been a huge help on fast turnaround TVCs to do some online in the offline.
 Josh holds a Graduate Diploma of Narrative Directing from the Australian Film, Television & Radio School (AFTRS) and Bachelor of Information Technology (Information Systems & eCommerce) from The University Of Wollongong.