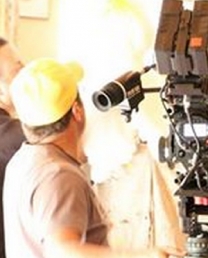 Jim Frater-ACS
Camera Department, Camera Operator, DOP
Perth
BIO
Jim Frater ACS is an award-winning Cinematographer and Director of Photography specialising in documentaries, drama-documentaries, commercials and feature films.
His work has been featured across all major Australian, UK and US networks, including the ABC, the BBC, CNN and NBC. Recent projects as Director of Photography include The War That Changed Us (4 part series for ABC), Enigma Man, Desert Wars, Singapore 1942 – End Of Empire, The Great Escape – The Reckoning, Surviving Mumbai/Mumbai Murders and Leaky Boat. Jim was also the Aerial Director of Photography on Jandamarra's War. His latest steadi-cam credits are These Final Hours and Son of a Gun.
Jim is the recipient of a number of cinematography awards; most recently two 2012 Australian Cinematography Society (ACS) Gold Awards for Singapore 1942 – End Of Empire (Drama Documentary category) and Crosshairs (Short Feature category) and a 2010 ACS Golden Tripod for The Great Escape – The Reckoning (Best Dramatised Documentary). His work has also received AFI, AACTA, Emmy and Logie nominations.
Jim has over 25 years of experience behind the camera and is a member of the Australian Cinematography Society, where he has served as President of the Western Australian branch, and the Perth Professional Film Crew. He has extensive experience as an aerial camera operator and is a very capable underwater cameraman as well. He is a very experienced Steadi-cam operator/owner and jib operator.