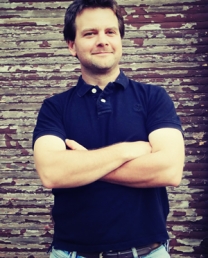 Jeremy Wilmot
Audio Engineer
Sydney
BIO
Jeremy is an experienced audio engineer, who gets it. He's worked on countless Promos, TVC's, Corporates, and Radio commercials.
On air now? No problem, he'll get it done quick. Crafting the perfect sound design mix? No worries, he'll give it the attention to detail it deserves.
His confident, easy going demeanour promotes a calm, creative atmosphere in which to work.
Jeremy's been working in audio post production since 2000 and has experience in other aspects of audio too, such as live to air broadcasting, sound reinforcement, and location recording.
When Jeremy's not crafting great audio, he's crafting delicious home brewed beer. He'd love to share some with you, so book him for your next session.