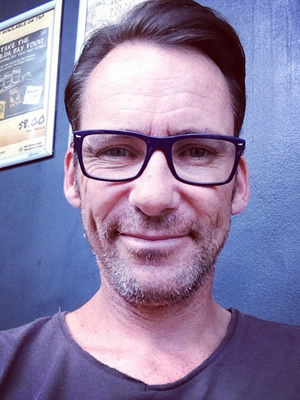 Jay Richards
Editor, Editor / Shooter
Sydney
BIO
Hi, I'm Jay, a Sydney based content editor and director with strong storytelling, narrative and technical skills in video production, social advertising and content, corporate videos, documentary, and film production. I'm passionate about creating real, emotional connections with audiences so they understand and care about the content they're engaging with, whether that be advertising, branding, corporate, documentary and drama productions.
I'm available to edit at your premises, or remotely from my home studio. There are a number of options you can utilise to reliably get your footage to me.
I own a powerful 16" MacBook Pro with lots of RAM, , and a 27" 5K Retina iMac, running the full Adobe Creative Suite. For shoots and production, I also own and operate a Sony FS5 4K Camera Kit, with a 7" Atomos Shogun Inferno 4K HDR recorder / monitor, for HD, LOG, ProRes, 2K, full 4K RAW production.
With considerable experience, strong technical and creative skills in production and post production, I'm often hired not only as an editor, but to perform multiple roles, such as director/editor, director/shooter and shooter/editor, which benefits producers with tighter budgets. I'm fast, used to working long hours and smashing deadlines. The fun for me is the challenge of turning any kind of footage in to content that creative directors, producers and clients love, and audiences can't turn or click away from.
Some of the advertising and content agencies I've recently edited and shot content for include M&C Saatchi, Chello, A?nity, Leo Burnett, 303 Mullenlowe, The Works, Drum,  and Full Circle Productions, and global consulting companies McKinsey & Co and PWC. The types of videos I'm usually hired to edit and shoot include promos, advertising, branding videos, hype reels, corporate videos, online and social media content, company values videos, event videos, and corporate documentary. I've also worked as an o?ine editor in broadcast news for Network 10, and reality television for Showtime and the 7 Network.