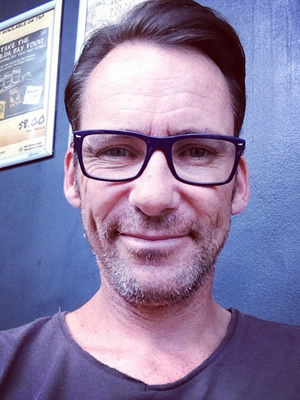 Jay Richards
Editor, Editor / Shooter, Motion Graphics
Sydney
BIO
Jay is a Sydney based editor and director with strong storytelling and narrative skills. In addition to corporate videos of all kinds, promos and hype reels, online and social media content, events and reality television. He also directs and edits documentary and drama.
Jay often draws on these narrative and creative storytelling skills to create an honest, emotional connection with an audience, always striving to ensure they care about the content they're engaging with.
A self confessed production nerd, he has strong technical skills in production as well as post production. Often hired to perform multiple roles, in the the combinations of editor, director, and shooter. He also owns a Sony FS-5, 4K Camera Kit.
He can work fast, is used to long hours and loves the challenge of turning any kind of footage in to videos and content that people can't turn or click away from.
Jay loves his work, and collaborating with other members of the creative team. "I've always seen the edit suite as a fun and exciting sandpit to play with others in."