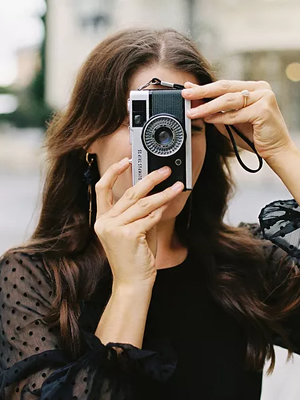 Hayley Jones
Camera Department, Stills
Brisbane / Gold Coast
BIO
Hello! I'm Hayley and I'm an Australian photographer and retoucher based on the Gold Coast.
A lover of film and photography, I picked up my first DSLR in 2015 and fell in love with creative portraiture. In the spring of 2017 I relocated to Sydney to work alongside one of Sydney's leading photographers – Michal Kriesch – and was Michal's leading second shooter and editor for 3 years.
Aside from being a lead shooter for a handful of studios in both QLD and NSW, I shoot portraiture, actor and corporate headshots, model's portfolios, fashion and commercial campaigns.
I love interesting locations, playing with different themes and styles, working within a team and letting creative ideas inspire each shoot. My aim is to make each project a unique and fun adventure I can share with my client and audience.
?
"Ideas are driven by a single impulse: to be made manifest."
? Elizabeth Gilbert, Big Magic: Creative Living Beyond Fear