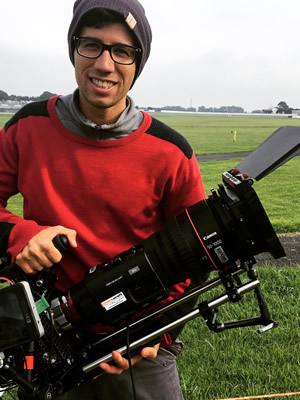 Fabio Capodivento
Camera Assist, Camera Department, Camera Operator, Focus Puller
Melbourne
BIO
Fabio moved to Melbourne in 2011 to study Screen and Media, and graduated with an Advanced Diploma in Screen and Media in 2012.
Since graduating, Fabio has worked on a range of project including short film, TVCs, Features and corporate.
On set, Fabio is professional, reliable and forward thinking.  He is comfortable on single camera or multi-camera shoots, and he enjoys organizing and maintaining each and every piece of gear for the entire camera department. He loves his job, and he is very passionate about it.