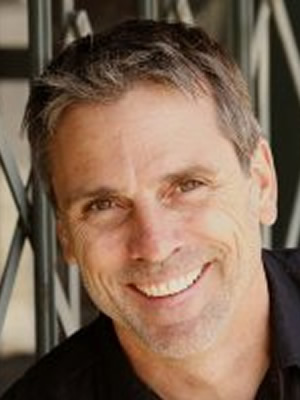 David Normand
1st Assistant Director, Director
Brisbane / Gold Coast, Sydney
BIO
David Normand has been Assistant Directing since 1989 and Directing since 2003. David started out in Boston Massachusetts working in all facets of production on Features, TV and Broadcast Commercials. He moved to Los Angeles in 1994 and began solely working as a 1st Assistant Director. In spite of working in many facets of the medium in primarily worked in the industry creating Television Commercials and Promos. He has worked with many different directors and production company over the years, learning from some of the best and most creative personalities in our industry.
David earned enough days as an Assistant Director and joined the Directors Guild of America in 2000, and has been an active member since. Within this medium he has filmed all genres; Drama, Comedy, Fashion, Real People, Food, Stunts, Automotive, Celebrities, and so on.
David specializes in the automotive genre with many well known clients such as Ford, Porsche, Honda, Chevrolet, Infiniti, Dodge, Volkswagon and Toyota, just to name a few. It had even spun off a side career as a Stunt and Precision Driver, and he became a Screen Actors Guild Member in 2005, necessary to forge this aspect of his career.
After 20 years in Los Angeles he moved to Australia in 2013 with his Brisbane native born wife whom hadn't lived at home in almost 18 years. Since that time David has blended into the Brisbane & Gold Coast film community. He continues to work in Broadcast Commercials, but has also become vigorously involved in the long form medium Australia has to offer. He is well versed and script breakdowns and has been using Movie Magic Scheduling since Version 1.0.
David directed two short films while in Los Angeles; Mothers Dance 2003 (winning the Audience Choice Award at the Malibu Film Festival), and High Traffic 2005 (selected at both the Palm Beach International Film Festival and the LA Shorts Film Festival). Since arriving in Australia he has also directed a Music Video with Glass Group, for female artist Robby X (Lee Kernaghan's wife) on her hit single "Close to Me" in 2015. He continues to be active in his pursuits on directing.
With this well rounded, diverse career it has given him a great amount of tools to execute both his work as a director and assistant director effortlessly, and with a great respect for the overall process. This knowledge, understanding and experience has groomed him to be able to handle every situation possible and given the right tools…or even with limited ones…he will be able help you craft and execute the most efficient and economic game plan. His years of experience have given him a fond respect of what each department's process is and in turn garners great respect from his peers. He is a big fan of collaboration but most importantly he prefers to do his with a smile and when appropriate a bit of brevity as well.
Favourite motto: "Luck is the Residue of Design"