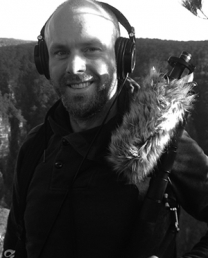 Dan Clarke
Boom Operator, Sound Recordist
Sydney
BIO
Dan enjoys being a keen and enthusiastic member of any production team.
He has gained a wealth of experience across all genres of Television and Film production and is adaptable to any situation including difficult talent!
Dan has worked across almost every conceivable camera format and is well equipped to deal with any technical challenges that may pop up.
His background as a camera assist and data wrangler combined with is knowledge of sound editing (via his diploma in Sound Production) means Dan is an excellent choice for any production and brings a lot more to set than just great sound.