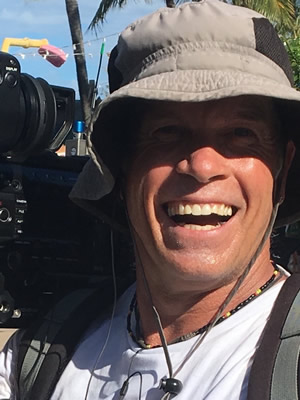 Col Larsen
Camera Department, Camera Operator, DOP, Live Stream, Underwater
Brisbane / Gold Coast
BIO
Colin Larsen is a seasoned Lighting Cameraman with a creative eye for detail, an ideal work ethic and dedication for quality work. He has an in depth understanding of old school and modern Cinematography, a collaborative team player who excels in challenging environments.
Colin fuses cutting edge technologies with traditional film methods, offering the best of both worlds, together with his understanding of storytelling, his work shines out as a testimonial to his dedication and passion for excellence.
His work has taken him overseas and throughout Australia. His professional experience includes Outside Broadcast, ENG work in sport, Reality TV, Documentary, Travel Series, Feature Films, TV Series, Commercials, Music Clips, Short Films, Corporate Videos/Events.
A highly-developed work ethic and a brilliant team player, Colin has worked closely with some of Australia's best film crews.
Colin keeps busy year-round working as a Cameraman on specialized Outside Broadcast Series/Events, here in Australia and Internationally, as well as a Cinematographer for a travel Series filming in exotic locations around the world.
Colin is a full member of the ACS, (Australian Cinematographer Society).