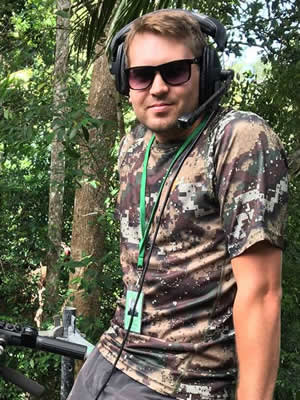 Cody Richardson
Camera Department, Camera Operator, DOP, Live Stream
Brisbane / Gold Coast
BIO
Cody Richardson graduated from the prestigious Bond University – Film and Television program in 2007 with a focus on cinematography. He has since completed training in many areas from pre-production to exhibition, and has continued to extend his knowledge by studying short courses with the Australian Cinematographers Society and at the Australian Film Television & Radio School in Sydney.
Cody currently films high end commercials that air nationally around Australia on TV and in Cinemas. He also works in reality television (Outback Truckers & Bachelor in Paradise) and sport production (AFL, QRL & NBL) broadcasting nationally and internationally.
In 2013 he received the silver award in cinematography for the short film "Twisted" and in 2017 he received two Bronze awards for the cinematography of "Miso Hungry" Feature Documentary which aired on SBS and "Youfoodz Summer TVC" given by the Australian Cinematographers Society in Queensland.
Cody is a technology guru and recently attended SMPTE in Sydney and the NAB convention in Las Vegas, where the latest in cutting edge cinema and production technology are revealed to the public. He is proficient with Sony, Red & Arri Alexa cameras.
Cody thrives on challenges and teamwork, and operates in a very safe, professional manner. He can work within budget restraints and has excellent time management skills.