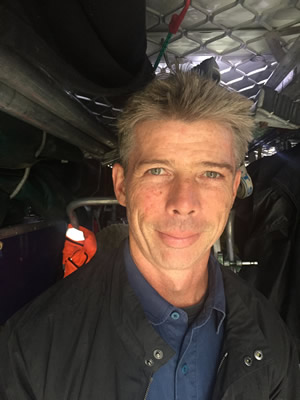 Chris Davies
Grip, Jib Operator, Key Grip
Sydney
BIO
Chris has been in the film industry for thirty years since he started in 1988 at Samuelson film service and studying film production and cinematography at TAFE North Sydney. He has had a busy career ever since.
Chris has worked across all film formats, from feature films to TV series, commercials, outside broadcast, video clips and much more. Over the years, he has worked on many award-winning productions and his experience is a real asset on set.
Having a large inventory of film equipment, including camera cranes, jibs, and dollies, Chris can support a broad range of production requirements.
He has an HR truck licence, as well as rigging, scaffolding and elevated work platform licences and all required insurances.
Most importantly, Chris brings an enthusiastic attitude and work ethic to all the productions he is involved in. Having worked with and around cameras his whole working life he can draw on his extensive experience to help producers and directors realise their vision.
Chris is passionate about the power that movement brings to the art of film. He works in close collaboration with the DOP and Director to help them realise their vision. Chris is a team player who loves to work with different people on a shared project. His gentle and kind personality is a true asset on a set, especially when the proverbial s**t starts to hit the fan.