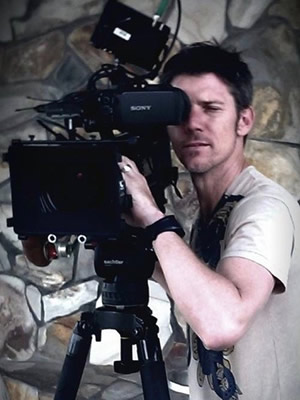 Brandon Batten
Camera Operator, DOP
Sydney
BIO
Brandon Batten has over 20 years' experience working in the Film and Television industry.
His love for moving pictures has seen him live and work throughout Europe, North and South America, Asia and the Pacific.
Brandon has often wondered why we write these profiles in third person when clearly I am the one writing. So here I am.
I have really enjoyed my career in Film and Television. I love creating beautiful vision, the collaboration process, working with great people and telling stories through pictures and narrative. It has been a highlight to travel the world see amazing places and experience so many different cultures. Being based in India for a year filming many sacred rituals has definitely been a highlight. The last few years I have really enjoyed getting to know the heart of Australia more through working on many Northern Territory Tourism campaigns.
I get inspiration and thrive finding new and interesting angles and shots. I have a diverse skill base and am very happy collaborating with a larger crew or filming as a one-man band shooting, directing and editing a project.