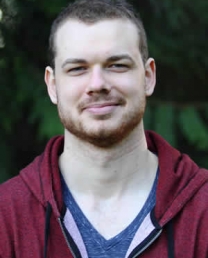 Ben McBurnie
Editor, Motion Designer
Sydney
BIO
Ben discovered his passion for film at an early age while attending high school in Townsville, Queensland. Born to parents who were sculptors and printmakers, Ben was encouraged to follow his artistic talents as he pursued a Bachelor of Fine Arts, Film and Television at QUT, graduating in 2006 and taking on the industry shortly after.
Early in Ben's career he moved to Canada and learnt the ropes in Vancouver, also known as "Hollywood North", working on music videos and high level promotional videos in a highly competitive industry.
After returning to Australia in 2014, Ben established networks in Sydney and has been working with RMK since 2016.  Recently Ben's career has taken a turn towards the development and casting of new TV shows.  Working with the production company Eureka, Ben has had a hand in shaping some of the biggest brands not only in Australia, but American television – Holey Moley, Amazing Race and Full Bloom are a few of the programs Ben's storytelling has had an impact on, not to mention many new shows yet to be announced.
When working with Ben, you'll soon find you are in your comfort zone.  With over 10 years of experience behind him, and an ever growing passion for technology and storytelling, Ben's a fun loving and creative video editor, and someone who will truly care about the finished product.