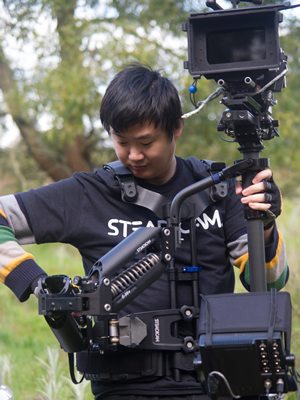 Antony Zhao
Camera Department, Steadicam
Melbourne
BIO
Antony has been working in the film industry since 2011. Later having trained in the U.S under renowned Steadicam operator, Chris Fawcett and Steadicam legend/inventor, Garrett Brown.
Antony's Steadicam operation skill is certified by Steadicam Operators Association (SOA) and he is a full member of Australian Cinematographers Society (ACS).
In addition to owning Tiffen's Steadicam M2 along with G50x Arm, Exovest and Volt System, Antony also acquired his Steadiseg (Segway) system to provide vehicle mount options for productions in need.
In November 2019 & 2022, Antony assisted Tiffen's Steadicam Silver Workshops held in Melbourne.