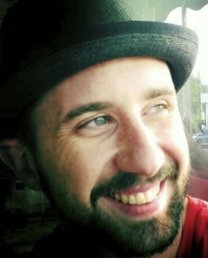 Andy Fernandez
Director, Editor
Sydney
BIO
Andy Fernandez combines his broad experience both as an editor and director to create an evocative cinematic style.
His extensive experience with numerous high profile clients along with his broad technical knowledge, had one fellow director describe Andy as a "Cine Samurai with cuts so fine and precise he could have a black belt in Edit-Fu".
As an editor, Andy is extremely fast and boasts strong technical skills in multiple programs and able to handle complex motion graphics with ease. Having worked with every format under the sun, Andy enjoys telling interesting stories using strong narratives laced with emotion and rhythm.
Over the past fifteen years, Andy has established himself as one of the foremost editors in Sydney with the help of a sharp intellect and a serious caffeine addiction (he's in a twelve step program but often falls off the wagon).
As a director, Andy Fernandez has worked with some of the biggest names in the industry, including Paramount Pictures and Universal Pictures, and his work is both emotive and visually striking with a beautiful, lyrical pacing.
Having studied at the prestigious Australian Film, Television and Radio School (AFTRS), Andy has honed his skills on hundreds of TVC's, television shows, music videos and online content pieces working with the top Ad Agencies, Production Companies and Networks in the country.  No style or genre is off limits – ultimately Andy just loves content that stirs people's emotions.
Through his skills as an editor and director, Andy Fernandez continues to push the boundaries of production to create works of exceptional quality and style.  As long as there's beautiful imagery, fun people and a good story involved, he's in.
Oh yeah, and coffee.
Lots and lots of coffee.